Global Supply
At Arrow Greentech Limited, we believe in providing quality service to our customers that ensures supply reliability while removing technical difficulties.
Watersol™ is a quality product which is supplied globally to Europe, Asia, Africa, North and South America from mainly three supply points located in India, United Kingdom and South America.
We believe that timely delivery is as important as the quality of the product and hence we have a wide distribution channel to service our clients from round the world.
Please contact us at watersol@arrowgreentech.com for any inquiries.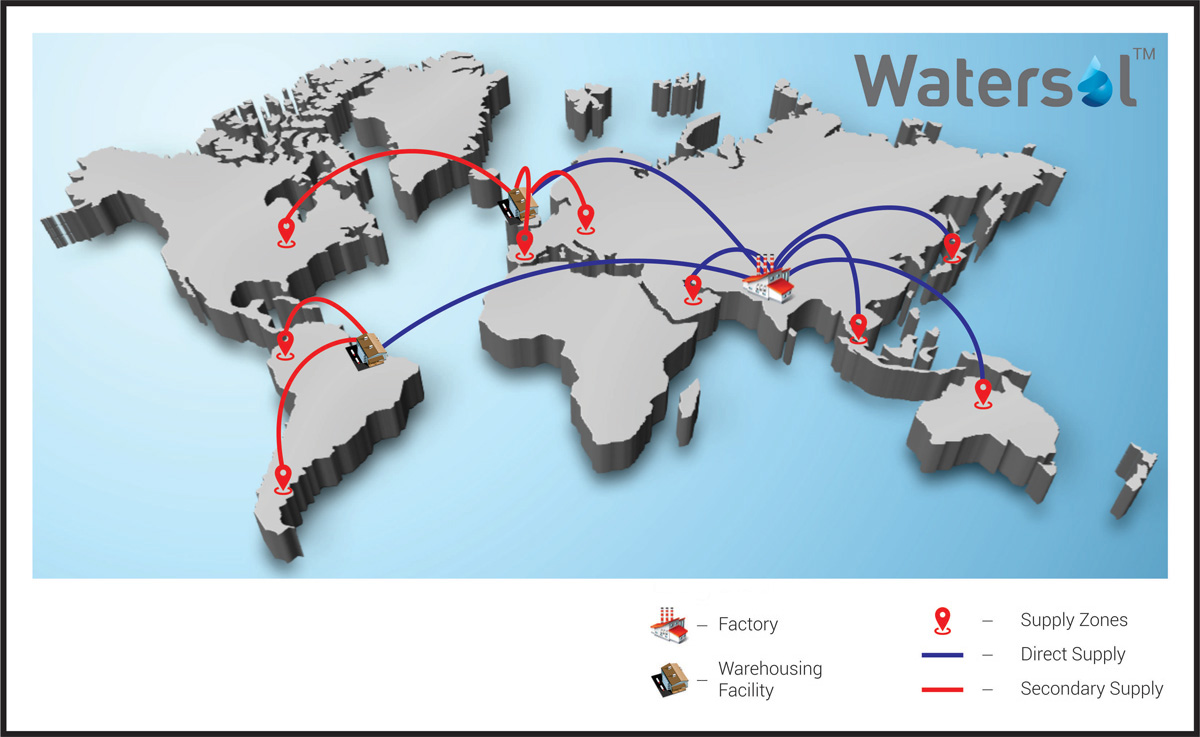 interserver-coupons.com